Permits
All students, staff and faculty are required to register with Parking Services any vehicle they drive and park on campus and purchase the appropriate color parking permit. Parking rules are enforced every day of the year.
All traffic and parking regulations of Texas State University are applicable to the Round Rock Campus.
Red Restricted Permit
Faculty and staff are eligible to purchase a Red Restricted permit, which allows parking in any non-reserved red surface lot or garage.
Learn more about the Red Restricted permit
Commuter Permit
Students, staff and faculty commuting to the Round Rock campus may purchase the Purple Commuter/Perimeter Permit.
Get your Parking Permit for the 2023-2024 academic year.
Permit Costs
Permit Type
Cost
Spring Prorated Cost
Summer Prorated Cost
Red/Restricted Permit - Round Rock
$115
$77
$50
Commuter (Purple)
$115
$77
$50
Motorcycle
$115
$77
$50
Faculty and Staff Reduced Motorcycle
(when purchased with a vehicle permit)
$0
$0
$0
Additional Permits and Parking
Learn more about your options for motorcycle parking, accessible parking, and carpooling
Pay-and-Display Stations
Pay-and-Display stations are located in the east parking lot and the Willow Hall parking lot to allow visitors to purchase parking.
Follow the prompts on the screen
Insert credit card
Take receipt
Display your receipt on dashboard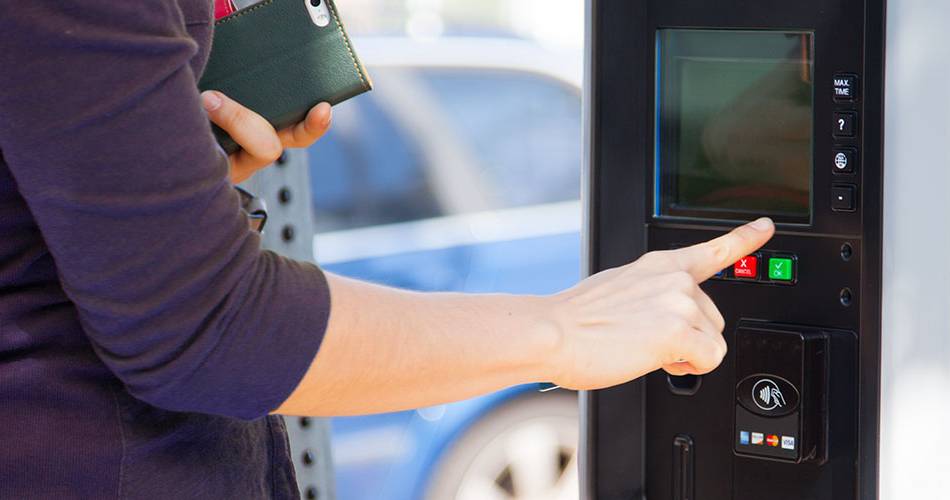 Pay-by-App
How to Pay-by-App
Download the AMP Park app, available on the App Store or on Google Play
Select the Parking Location you would like to park in
Add your license plate and vehicle information
Add your billing information
Press "Purchase"
Your Pay-by-App Permit is now active, and you may park in your selected location!
What is Pay-by-App
Pay-by-App offers a contactless payment option for short-term parking using a smartphone or web app.
The AMP app is available in current Pay-and-Display locations on the map above.
Special Events
Texas State University is home to many special events, including athletic events, conferences, commencements, and workshops and Parking Services can assist you with making the appropriate arrangements.
There is no free parking in permit parking areas except for the following events or as approved by the Vice President for Finance and Support Services:
Exempt Events:
Bobcat Days
Round Rock Arts Council Imagine Event